Weather plays a huge factor in how we feel, and it can directly affect our moods. Rainy days cause many people to suddenly feel the blues, even if there is nothing wrong.
The same goes for kids, who may feel a little extra grumpy and get be more prone to tantrums when it's raining out. Maybe it's because they can't play outside, but rain is certainly a downer for most people.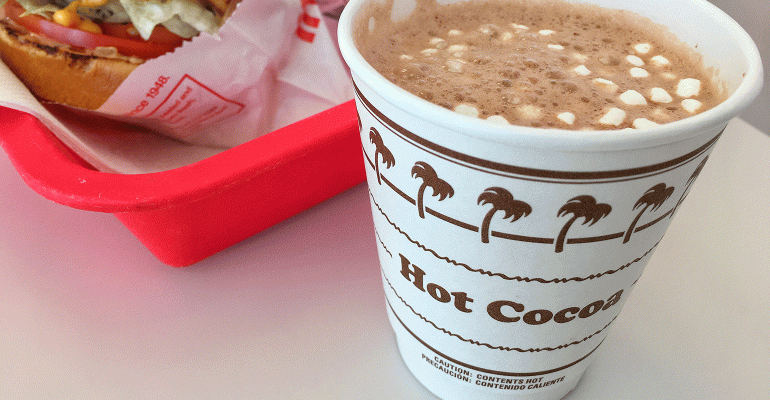 There are many different ways to try to combat this, some people choose to stay snuggled in their blankets all day with a marathon of their favorite movies to keep them distracted. However, this is not always a possibility, as life comes with responsibilities like work and school. Even though we may not feel like going outside, often we simply do not have another choice.
In-N-Out Burger is a West Coast classic, and the company feels our pain. The burger chain is certainly known more for its iconic burger and fries, but not many people know that they also offer a hot cocoa for those who want to warm up with the sweet concoction.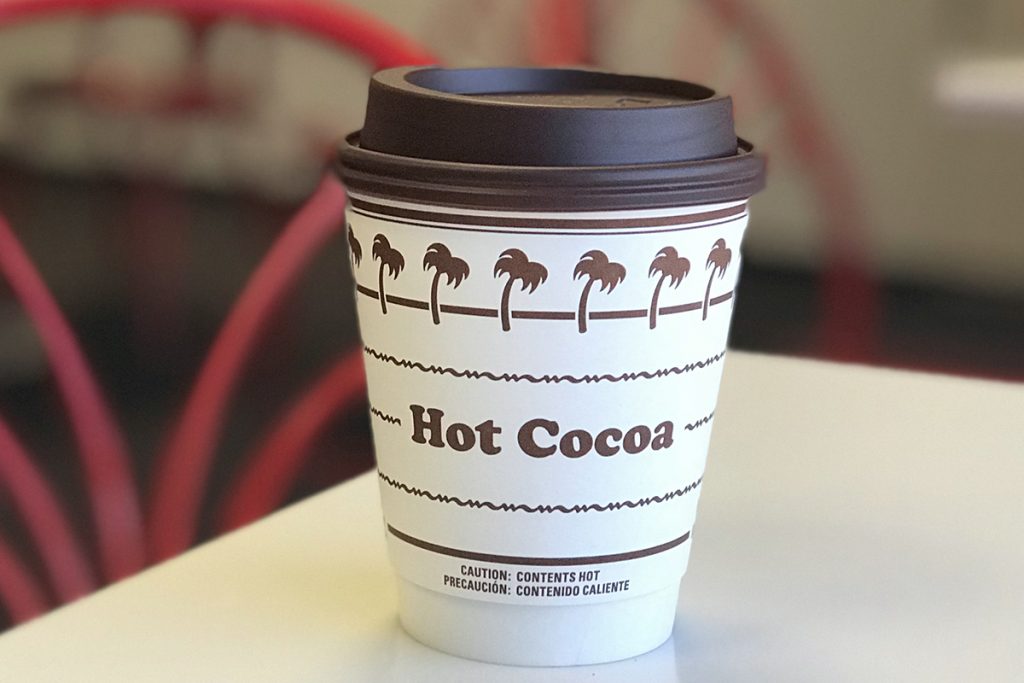 In-N-Out wants us to know that they're there for us, through thick and thin, rain or shine. Everyone knows that keeping kids entertained indoors is quite the difficult task, but going outside on a rainy day is pretty daunting for all.
Therefore, on rainy days, bring your kids in for a free hot cocoa so turn their day around and keep the smile on their faces. The sweet treat is available to kids 12 and under, and your child must be with you in order to receive the free drink. Don't get any smart ideas, childless adults!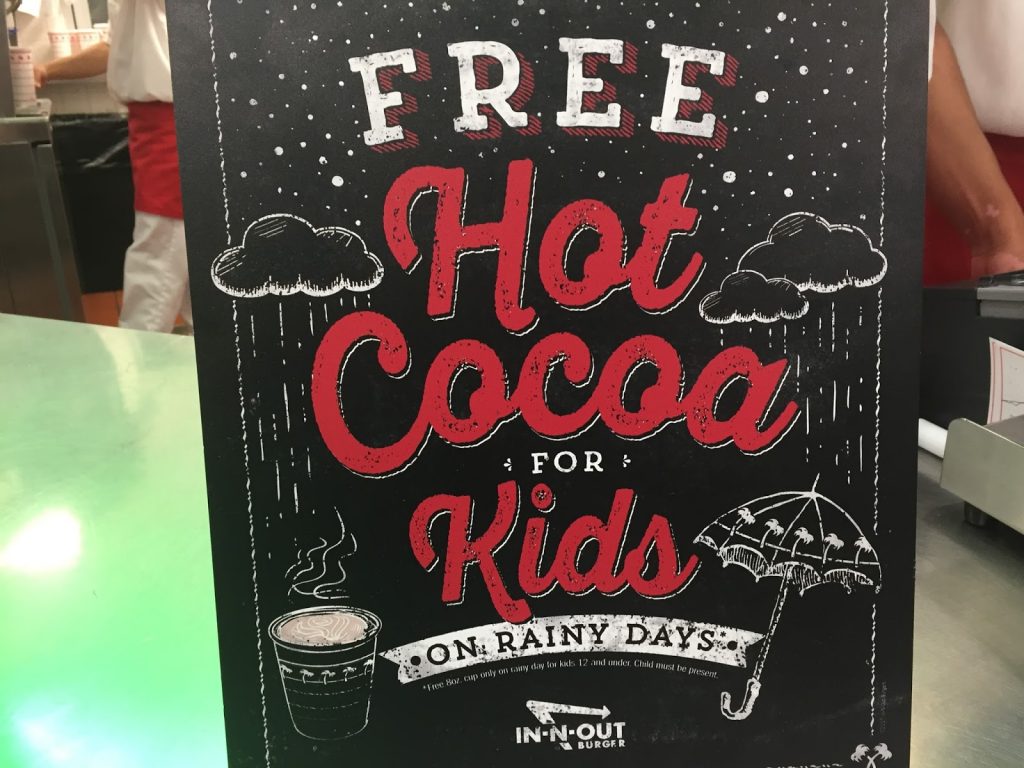 Even though rainy weather isn't usually ideal, this sweet deal will have many parents wishing for more cloudy and rainy days!